THE COURIER
NETWORK
CUSTOMER ADVANTAGES

A strong network needs strong partners. The cargomando network is made up of long established medium-sized companies specialized in logistics from all over Germany and Europe. You as a cargomando customer benefit from this strong partnership:


Consistently high service quality maintained by the strict cargomando quality rules that apply to all cargomando members
Know-how from a rich pool of specialized experience in logistics
Excellent rates made possible through shared costs and resources and highly efficient IT support
Full level tracking functions and digital processing transparency via dedicated customer portal

STRONG NETWORK SUPPORT

The cargomando GmbH courier system gives all partner operations the benefit of a state-of-the-art technology base and defines key terms and conditions for efficient quality operations. Cargomando itself does not have any vehicles or branch offices. Transports even for key accounts are operated by local partners. That's what our motto means: "Move More Together!"



More on ...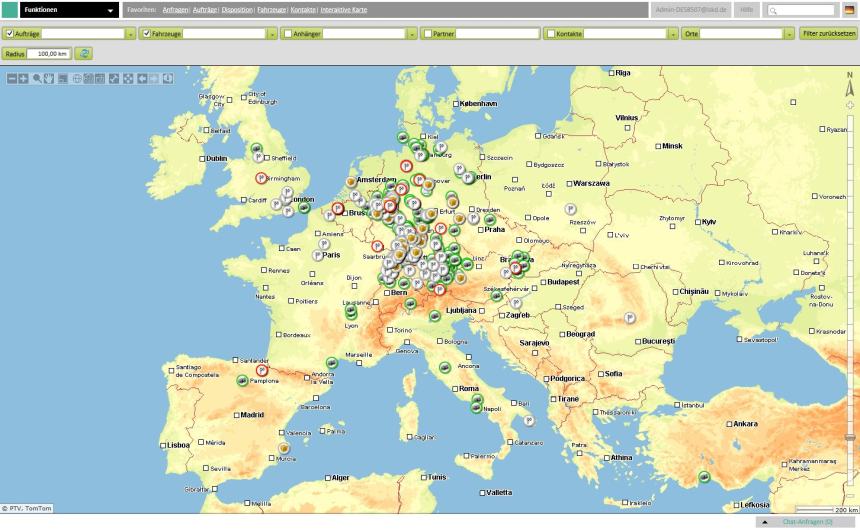 Optimal collaboration in the courier network thanks to a uniform IT platform
WHAT IS THE DIFFERENCE BETWEEN A COURIER SERVICE WITH AND WITHOUT ACCESS TO A COURIER NETWORK LIKE CARGOMANDO?
A Europe-wide direct and express service is offered by many express courier companies on the market. However, if such a courier service is not connected to a network, the collection and delivery of the consignment is often organized via an open freight exchange and is not carried out with the company's own fleet. The transport is then mostly "sold" to couriers from Eastern Europe. It is thus not guaranteed that the consignment will be given priority with the high quality standard required by the customer and the necessary express priority.


The situation is different in the european courier network cargomando!


Each partner has a proprietary fleet. If, for example, a customer of the partner in Göttingen (Germany) commissioned a direct journey with pick-up in Hamburg (Germany), this shipment is not placed in a publicly accessible freight exchange, but without time loss directly to the network partner in Hamburg. There are fixed quality standards and billing rates between the partners of the courier network. The express delivery is arranged directly (within 60 minutes) by the courier partner in Hamburg. The customer of the Göttinger partner is constantly informed about the status of his shipment (order confirmation, loading and delivery). Through a common internal IT platform with GPS connectivity, freight can be tracked across Europe. An uninterrupted transport and quality monitoring is only ensured for courier services, which work together in a closed courier network. Each partner has access to the fleet of all other partners (as of 2016: around 800 vehicles). Our courier network currently has fixed system partners in Germany, Switzerland, Poland, Czech Republic, Slovakia, Romania, Hungary and Austria.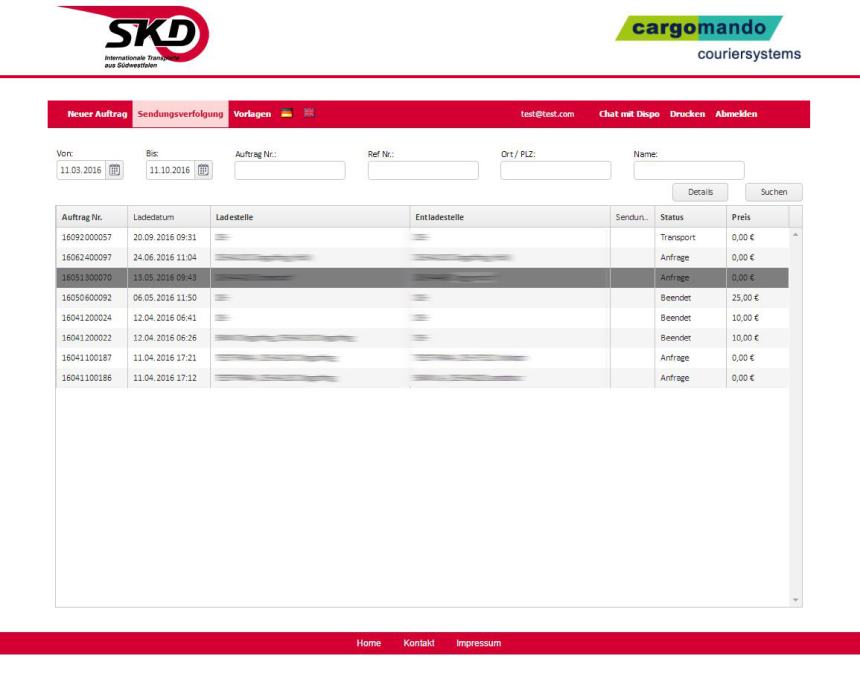 Direct customer connection through our own customer portal is another advantage of our courier network